Latest News
Featured Articles
Trade Events
Insecticides
Fertilizers and Pesticides is a trailblazer manufacturer and exporter of a wide variety of insecticides. Our scientists have recently defined the different structures of various receptors used for certain insect pests. Our researchers are targeting the chemistry of insects hormones and developing a new class of insecticide that is pest-specific and produces no harmful environmental side-effects.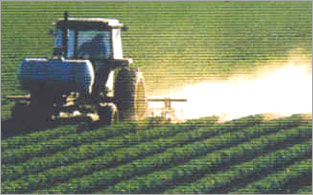 We are developing and commercializing effective proprietary insecticide and parasiticide products which contain unique fuses of natural active ingredients. Our wide range of insecticide addresses multifariousness of pesticide market opportunities which includes various applications suchas consumer applications, pest control applications, agricultural and horticultural applications, vector ( example – mosquitoes ) control applications etc. To maintain and enhance our growth we are employed with the latest technology and services of farming vendors and community.
It is necessary and essential to balance agricultural needs with environmental and health issues when using insecticides. An " insecticide" is a pesticide which includes larvicides and ovicides used against the eggs and larvae of insects in all developmental forms. Insecticides fall under variety of classes like Organophosphates, Pyrethroids, Neonicotinoids, Biological insecticides and many more which are used against insects, pests etc. Use of insecticides is one of the major factor behind the increase in agricultural productivity.
Due to the special features of insecticides such as their eco – friendly nature, assurance of quality, economically cost effective, we have a long list of clientele which includes bulk buyers, whole sale buyers, as well as end customers i.e. farmers. Our insecticide range fall under two categories
Chemical based insecticides
Organic based insecticides
Chemical based insecticides
Organic based insecticides