Latest News
Featured Articles
Trade Events
Fertilizer Coating Agents
Actually, coating is a covering that is applied to an object. In fact, the aim of applying coatings is to improve surface properties of a bulk material usually referred to as a substrate. One can improve amongst others appearance, adhesion, wetability, corrosion resistance, wear resistance, scratch resistance, etc. Coating may be applied as liquids, gases or solids. We also manufacture fertilizer coating agents widely used for agro purposes.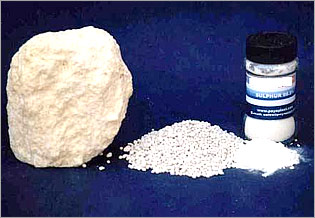 Chemical based fertilizer
We have expertise in manufacturing chemical based fertilizer coating agents. We manufacture as well export our chemical based fertilizer coating agents at a large scale to our clients. Our products have been appraised for its ultimate results. Products are available in very attractive packages.
Kemtek™
(Based on Active principles of Terpenoids)
Actually, terpenoids represent the oldest group of small molecular products synthesized by plants and are probably the most widespread group of natural products. It can also be described as modified terpenes, where methyl groups are moved or removed, or oxygen atoms added. Our product Kemtek™ is based on the active principles of terpenoids. They are best in quality and efficient enough in producing great results.