Wetting Agents
We are dynamic, focused, professionally managed organization, with core competencies in specialty wetting agents. We believe that howsoever small our products may be, they act as a vital bridge leading to a great success for our clients in terms of their excellence in technology and business.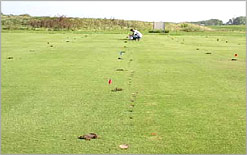 In fact, chemical substance that increases the spreading and penetrating properties of a liquid by lowering its surface tension—that is, the tendency of its molecules to adhere to each other, allowing easier spreading, and lower the interfacial tension between two liquids. Thus, a wetting agent lowers the surface tension of water to allow the cleaning solution to wet surfaces and penetrate into, under, and around soils and surface crevices.
Chemical based
We manufacture and export chemical based wetting agents of optimum quality. All our products are available in attractive packages. They are cost effective but excellent in producing good results. Many clients ave been using our products since long. Our chemical based wetting agents are a complete solution for your agro needs.
Salfix™
(Based on Anionic Surfactants)
Anionic surfactants are particularly effective at oily soil cleaning and oil/clay soil suspension. Still, they can react in the wash water with the positively charged water hardness ions (calcium and magnesium), which can lead to partial deactivation.
We offer a wide range of anionic surfactants, one of them is SalfixTM which is exported to our clients.
Disperssal™
(Based on Non – Ionic Surfactants)
These surfactants do not have an electrical charge, which make them resistant to water hardness deactivation. Non-ionic surfactants contribute to making the surfactant system less hardness sensitive.
We manufacture and distribute non – ionic surfactant namely Disperssal™ to our clients on a global basis.